Ebenezer Ridges Campus' Child Care provides a balanced faith-based approach to teaching infants, toddlers, and preschoolers that focuses on the whole child by promoting social, emotional, physical, spiritual, and educational growth. Ebenezer Ridges Campus Child Care uses a hands-on learning style that encourages children to explore, create, question, and make their own choices, helping prepare them for the transition into school.
"All the staff have been wonderful over the past 5 years; there is very little turnover which allows for strong and meaningful relationship with teachers and students."
"E., H., M., and S. are fabulous humans and have made our daughter a better person through their care, teaching and love."
"S. has always been so personable and treats my child and every other child like her own."
"You know you are in the right place when your kids run to their teachers!" -- S.T.
"There's a reason that the Ridges has waiting lists…exceptional care and learning options every day!" -- L.M.
"We had lots of questions and were scared. 3 months later, I'm asking the teachers for advice!" – J.P.
Our talented child care teachers can't wait to meet your family!
We offer exceptional education and care for children age 6 weeks to Pre-Kindergarten.
OUR PROGRAM INCLUDES: Intergenerational activities with our Grandfriends who live on our campus, engaging curriculum that focuses on educational benefits of learning through play, healthy food prepared daily by our own Chefs, fun exploration outside time, and so much more!
*Summer spots will fill fast, please reserve early.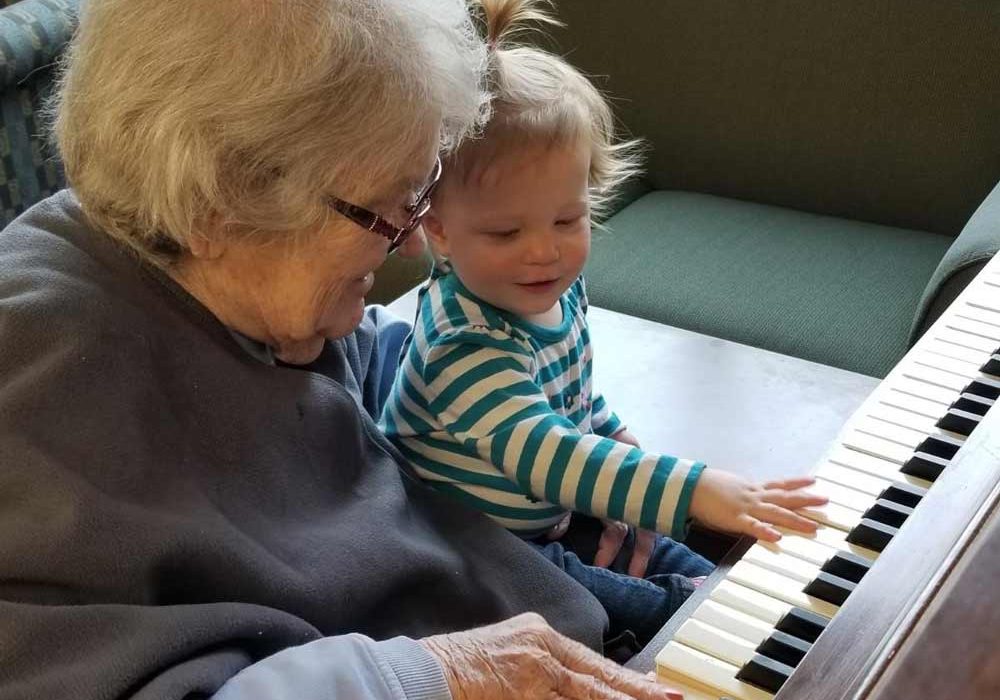 INTERGENERATIONAL PROGRAMMING
Students of the Child Care program at Ebenezer Ridges Campus are invited to take part in our unique intergenerational education program. In this program, residents of our Ebenezer Ridges Campus senior living community become the "Grandfriends" of our youngest community members: rocking infants, leading toddlers in arts, crafts, and gardening activities, or partnering with preschoolers in the Life Long Learning MacPhail Music program.
As children and seniors share stories, play games, and create together during staff-supervised activities, an unmistakable bond forms that transcends generations and brings joy to participants of all ages.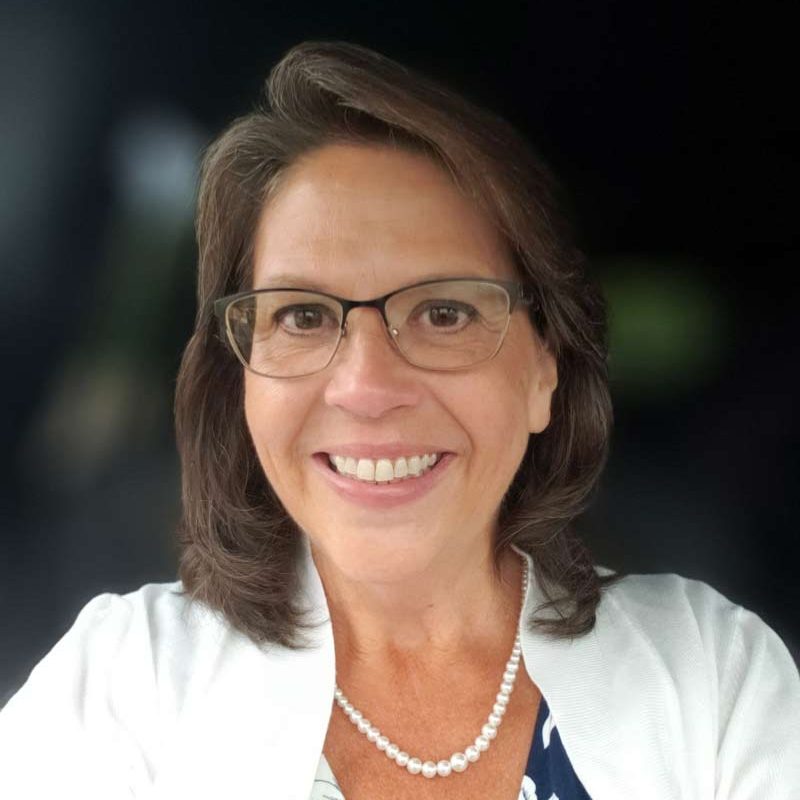 About Our Director
My name is Jody Schumann. I am currently the Director of Child Care on the Ebenezer Ridges Campus in Burnsville. I have been the director for 19 years at Ebenezer. I have over 35 years of experience working in child care. I have a degree in Family and Consumer Science from Concordia College in Moorhead, MN.
I was a part of opening the TowerLight Child Care Program with Ebenezer 10 years ago and helped start-up and open The Pillars Child Care program.
I work part-time at Cracker Barrel Old Country Store in Lakeville in the retail shop and cashier for the last 18 years. I enjoy biking, camping, fishing and cooking.
We'd love to meet your child and talk to you about your child care needs!